What You Need to Know About Water in La Paz, Mexico
Today we are sharing what you need to know about the water in La Paz, Mexico and how it affects if you choose to live here. We share 3 ways to mitigate the water issues. We have been in La Paz for just about 2 months now and have had some interesting water experiences.
This post may contain affiliate links and I may earn a small commission when you click on the links at no additional cost to you. As an Amazon Affiliate I earn from qualifying purchases.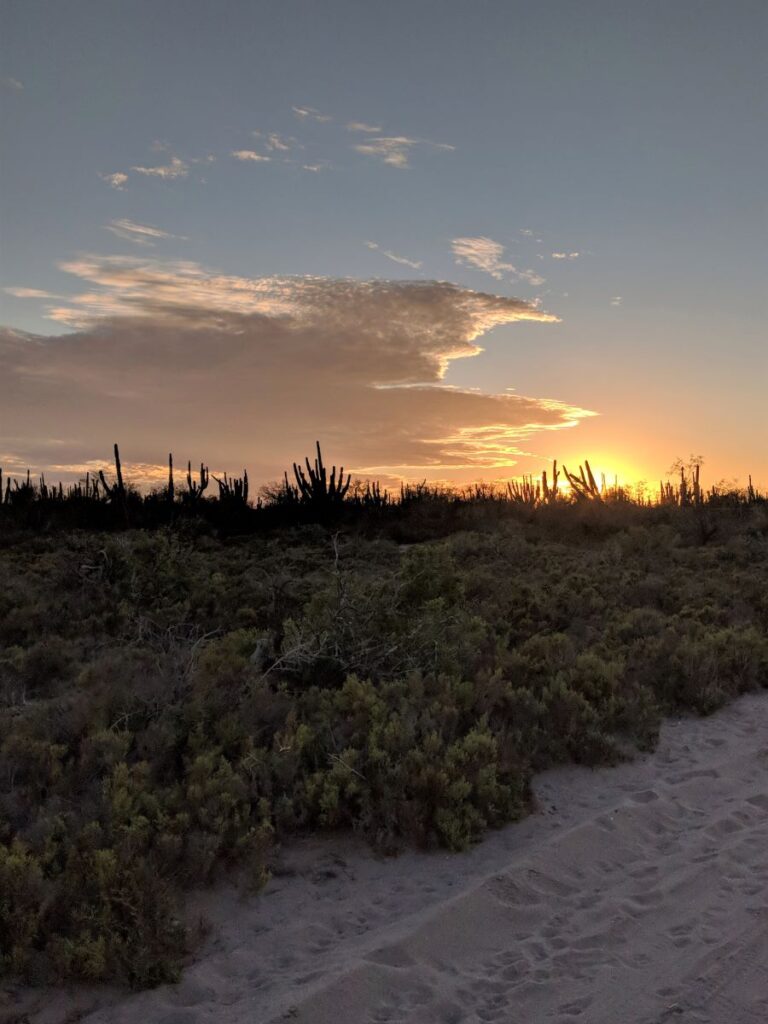 Just around two months ago, Kendall and I made the move from Canada to Mexico. We are currently renting a piece of property where we live with our travel trailer. Moving from a first world country to a third world country, there have been some adjustments. On the other hand, we knew what we were getting into and had traveled to the area previously. So the culture shock was limited.
That being said, one thing that was pretty surprising and has taken some getting used to is the water. The water situation in La Paz is very different than what we were used to back in Alberta. I am not talking about the magnificent beaches in La Paz (but trust me, there are many). In this post, I am discussing what you need to know about the drinking water in La Paz.
A brief history of water in La Paz
La Paz (The Peace) is the capital city of Baja California Sur. The city of La Paz is the fourth largest municipality with a population of approximately 290,286 and a land area of 20,275 km2.
La Paz has a desert climate. A desert climate is one where there is more evaporation than precipitation. On average, La Paz receives about 18 days of rain per year and the average amount of rainfall is 6.66 inches. In short, it's dry.
La Paz's only water supply is a watershed that drains into the Bay of La Paz. The size of the watershed is around 1,417 km². This water shed is replenished by rainwater infiltration. The La Paz aquifer has a fresh water recharge of 18.5 mm3/year and a water extraction rate of 31.8 mm3/year.
Unfortunately, this aquifer is heavily overexploited due to the rapid development of the area and rising population. Also, there is a severe issue with saline intrusion into the aquifer. The rate of saltwater intrusion if 4.5 mm3/year.
Alright, so it is pretty glaringly obvious that La Paz has a water issue. There is a rising population and that population draws a lot more water than is replenished. 63% of the water consumption is from urban and domestic uses.
According to the Washington Post:
For a year now, independent groups that monitor the environment have warned that the city of La Paz will be the first to exhaust its water reserves in the Americas.
What you need to know if you want to live in La Paz
So while things sound pretty grim, people are still flocking to move to La Paz. The growth of the area has increased by 15% in the last 5 years!
The pink elephant standing in the corner is that there is simply not enough water. There are regular (often unscheduled) water rations. Some mornings when we go to turn on the tap, nothing comes out. This can be very shocking and alarming the first time it happens.
We mitigate this water shortage in 3 ways.
1. Property water tank
On the property, there are two full-time RVs. Our neighbors, Joan and Sven, also live here in their fifth wheel. On the other side of the property is a little casita house and a larger house. So in total, there are four dwellings. Typically there are six of us here full-time but sometimes the population rises to eight.
One of the ways we mitigate the water shortage in La Paz is by keeping a water reserve tank full on the property. The underground tank is about 2500 liters (660 gallons).
When the city water is shut off or rationed, the water supply for the whole property can be manually switched to this reserve tank. Kendall and Sven are in charge of keeping it topped up and refill it after a day when the water has been rationed.
2. RV fresh water tank
A second way that we mitigate the water shortage is by keeping our RV fresh water tank filled. Our onboard tank is about 140 liters (45 gallons).
This fresh water tank is the back up to the property water tank. If for some reason the city rationed the water for more than one consecutive day, we might run out of water in the property tank. Having a fresh water tank in the RV means that we can still wash our hands, wash dishes, and flush the toilet in an emergency.
The fresh water tank is filled using the city water.
3. Drinking water
The last way we mitigate the water shortage is by having jugs of drinking water available. The tap water in La Paz is not drinkable.
When we were visiting the area back in February, I had an unfortunate incident with the tap water. Our Airbnb host had provided a jug of water in our room. Being the cautious person that I am (and having previous knowledge that you don't drink the water in Mexico), I asked our host if the water was drinkable. She assured me that it was safe to drink. To spare you the details, it was not safe to drink. Kendall was not so trusting and chose not to drink the water.
Both the property water tank and RV fresh water tank are filled using the tap water from the city. Therefore, it is not suitable for drinking.
Instead, we take 18 liter jugs to the local water refill station for drinking. On hand, we have two 18 liter jugs that we store outside. Like the locals, we have a small hand pump to pump the water out. We always have two 4 liter jugs filled with drinking water in the RV.
We use this water for drinking (including the dogs drinking water) and cooking.
It costs $10 MXN to fill the 18 liter jug. When you arrive at the water station, the attendant takes your empty jugs, sanitizes them, refills them, and puts a new stopper on it.
Being water smart
It goes without saying that in addition to the three mitigation methods above, we also ration our use of water when we have city water. Here are some ways we are smart with the water we have:
We don't water the property plants and our patio plants everyday.
Plant drought resistant and native vegetation.
Use a water saver shower head. We are simply obsessed with the Oxygenics Fury shower head.
Turn off the water when brushing our teeth or washing our hands/face.
Wash dishes in batches and use water saving methods.
---
OTHER POSTS YOU MIGHT LIKE
Have comments or questions about the water situation in La Paz? Tell us below in the comments!
Like and follow us on Instagram for daily content
SHARING IS CARING