Ultimate Guide to Driving Down the Baja Peninsula
Here is the ultimate guide to driving down the Baja peninsula with an RV! This guide also includes a full, detailed itinerary for both highway 1 and highway 5.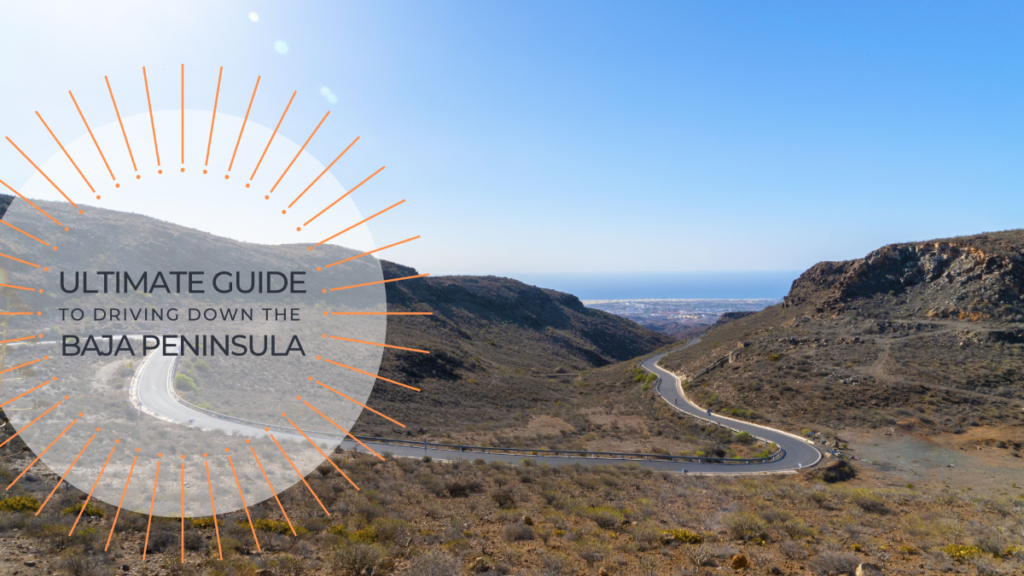 Ultimate Guide to Driving Down the Baja Peninsula
If you don't know, we just wrapped up a road trip through the US and down the Baja peninsula to get to our new home in La Paz, Mexico (all with our RV in tow). It was quite the journey!
A key aspect that made our trip so successful and safe was our detailed itinerary. We took the itinerary that was created with help from our friend who is a long time resident (over 40 years) and are sharing it with you!
This post is divided into two parts. There are two routes for driving down the Baja peninsula. The start is any of the border crossings. The end is La Paz. You can continue further south though. One route goes down highway 1 the entire trip. The other starts on highway 5 before connecting to highway 1.
Itinerary Option 1 – Highway 5
The first itinerary option is to start your drive on highway 5. This is the route that we took.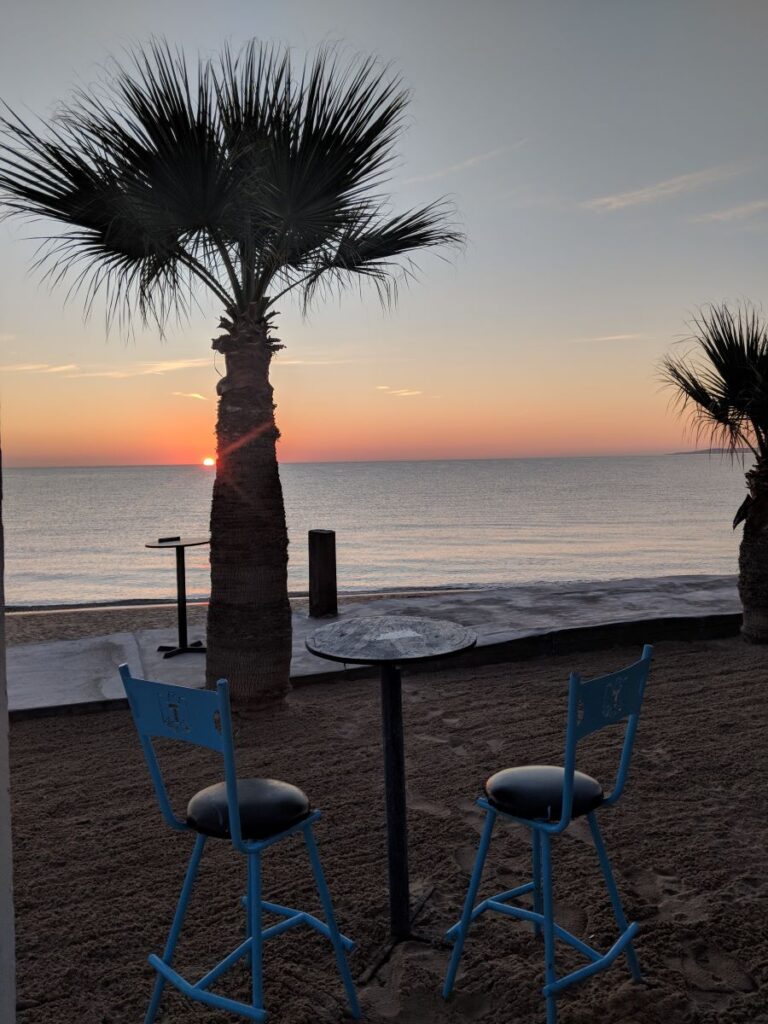 This first option takes you along the eastern coast of the Baja peninsula through San Felipe. It then jogs over to connect to highway 1 after about 400 kilometers.
Federal highway 5 was just recently completed as of February 2020. Previously, the last part of the road was extremely rough and dirt. There was also a risk of the road flooding during the rainy season.
We are happy to report that this stretch of highway is beautiful and safe. We had no incidents. Word of caution is that this stretch is right beside the coast. Beautiful to look at, but very windy. It was a little stressful driving the trailer in the wind.
We spent our first night driving the Baja peninsula in San Felipe at Victor's RV Park.
Fuel, Tolls, Security
Fill up in San Felipe. There are no other gas stations on this part of the highway.
Highway 5 is a free road meaning there are no tolls.
We had no additional checkpoints or security stops along this highway.
Itinerary Option 2 – Highway 1
The second itinerary option when driving down the Baja peninsula is to take highway 1 the entire way. We chose not to take this route because we crossed in Mexicali. Taking highway 1 would mean crossing over to the western coast and would have added time to our trip.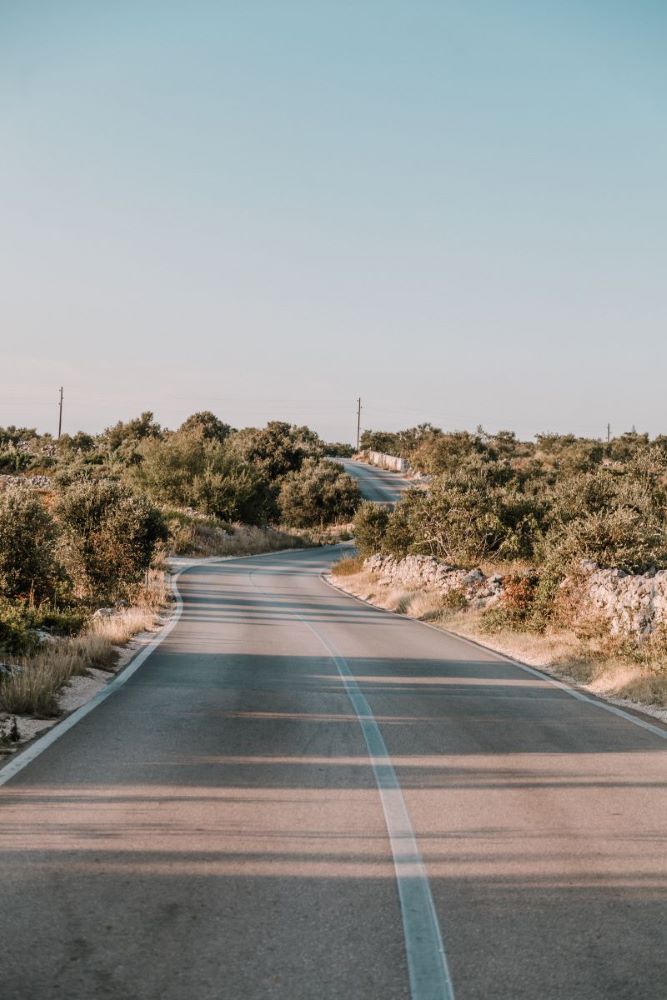 Federal highway 1 is often called the Carretera Transpeninsular (Transpeninsular Highway) and runs a length of 1,711 kilometers (1,063 mi) from Tijuana to Cabo San Lucas
As mentioned, we received this itinerary from our friend who has been a resident for over 40 years. He has travelled extensively through the Baja peninsula and Mexico. Here is what he suggests…
Night 1 – El Rosario
When you cross the border in the morning, drive only until El Rosario. For accommodation, stay at the Baja Cactus Motel. There is a great restaurant called Mama Espinoza. She will probably have a spot for you to park your RV for the night. This is a great spot to get any travel information as there are plenty of people traveling north and south.
El Rosario is not far from the border, but he has a reason for suggesting your stay there. There is a lot of agricultural traffic in the area. So if you try to continue on, you could get stuck behind a slow truck or tractor. Also, if you do have a slow drive, there is not another spot for fuel for a long ways.
Night 2 – Guerrero Negro
The next day is an easy drive to Guerrero Negro (360 kilometers).
Just before Guerrero Negro there is an agriculture inspection. This is done by the Fitosanitario. For 20 pesos, they spray the underside of your vehicle to kill any pests. There may also be an immigration inspection but we did not experience that.
Normally there is an immigration officer at the iron eagle. (The iron eagle is monument that marks the state limits). If you don't get your FMM at the border, you will have to turn around and go back. Also keep in mind that there is a time zone change at Guerrero Negro. You lose an hour when the zone changes from Pacific to Mountain.
On the right hand side of the village is the Malarrimo Motel. They have a huge parking lot to accommodate an RV. We learned our lesson there though. While they advertise 30 amp service, their plug-ins are for 120V. You will need an adaptor, to use your generator, or will have no power service.
The Malarrimo also has a nice restaurant. Our friend recommends the seafood platter. We ate there and our dinner, plus two drinks, was about $500 MXN.
You can check all our expenses for our drive through Mexico here.
If you are filling up in Guerrero Negro, don't use the Pemex station at the eagle. Apparently they water down their fuel. Use on of the gas stations in town.
Night 3 – Loreto
If you aren't hauling an RV, then you can drive from Guerrero Negro to La Paz on your third day. It is about 9 hours. If you are driving an RV or hauling one, you can stop in Santa Rosalia or Loreto.
Right before Santa Rosalia you will see skid marks on the road. It appears that the road has broken off since there is no road to be seen. This is where "Boca de Infierno" or the Mouth of Hell starts. (Such an inviting name). The road here is very steep. Drive slow.
After Loreto and south of Mulege is the Bahia Concepcion. Get your camera out and have a break.
If you want to split up the drive and if your rig isn't too low and you are set up to boondock, there is a great spot just south of Loreto. Close to Puerto Escondido, there is a sign that says "Juncalito". Drive down to the beach and camp there.
We are not set up for boondocking. We spent our night 3 in Loreto at the Loreto Shores RV Park.
On our drive from Guerrero Negro to Loreto, we were stopped at 3 military check points. We had no issues or lengthy inspections. At 1 stop, we were asked to exit the truck so they could have a look around. They also looked in the bed of the truck.
On that same part of the drive, we experienced 7 construction zones. These all involved a minor detour on a dirt road off of the main highway. At 1 of these zones, we were stopped as there was a shared one lane highway.
Day 4 – Last stretch to drive
For our journey, we drove from Loreto to La Paz. You may continue further down. It is only a few more hours from Loreto to wherever you are going on the Baja peninsula.
On this part of our drive in the Baja peninsula, we passed 1 police check point (just north of El Centenario at KM 21) and 2 more construction zones.
Important Tips
Here are a couple of things you should know before your drive down the Baja peninsula.
Don't drive at night.
Try to cross the border early in the morning so you have as much daylight as possible.
You need Mexican insurance for your vehicle (and towables). This is the law.
Always carry extra fuel in fuel cans. You might end up needing it or a stranded car might.
Carry a basic set of tools for repairs. It is also a good idea to carry extra hoses, belts, and other parts. Even if you can't fix your vehicle, a mechanic could.
There are mechanics called the Green Angels that drive up and down the highway looking for stranded motorists. They will help you if you breakdown.
---
OTHER POSTS YOU MIGHT LIKE
Have comments or questions on driving down the Baja peninsula? Think there is something we should add? Tell us below in the comments!
Like and follow us on Instagram for daily content